A new product is coming! Skin Lift Ampoules - the expert for special tasks!

The launch of a new Colway International product is fast approaching. What will it be?
Attention! Attention!
Here comes a product for special tasks,
a product that contains the highest possible concentration of active ingredients,
that works from the first application,
a product that will take mature skin care to the next level!
Ladies and gentlemen, we present a new product from Colway International:
Skin Lift Ampoules
Skin Lift Ampoules, is a product you will love from the first use, thanks to the active ingredients whose high concentrations will give you the immediate effect you have always dreamed of. Skin tightening, a long-lasting moisturising effect or improved skin firmness are the main goals in mature skin care. Skin Lift Ampoules will provide you with all this from the very first application.
Isn't this exactly what you've been dreaming of?
ü Immediate skin tightening,
ü Moisturising effect,
ü Improving skin elasticity,
ü Facial oval lift
ü Skin smooth and pleasant to the touch
ü Less visible wrinkles
ü Increased skin tone
ü Visibly thickened skin texture
You simply look and feel younger - from the first use of Skin Lift Ampoules!
All this, thanks to specially selected active ingredients such as:
ü DMAE
ü Network of natural glucopolymers and galactomers from the Tara tree and galactans from the red algae
ü Organic silicon
ü Marine proteoglycans encapsulated in liposomes
ü Argireline
ü Caviar extract
ü Hyaluronic acid
ü Fish collagen
These ingredients, in a highly concentrated formula, make it possible to care for the skin even more effectively than a cream or serum. As a result, you will notice the effects from the very first application. Skin Lift Ampoules are a true expert in the care of mature skin! See for yourself!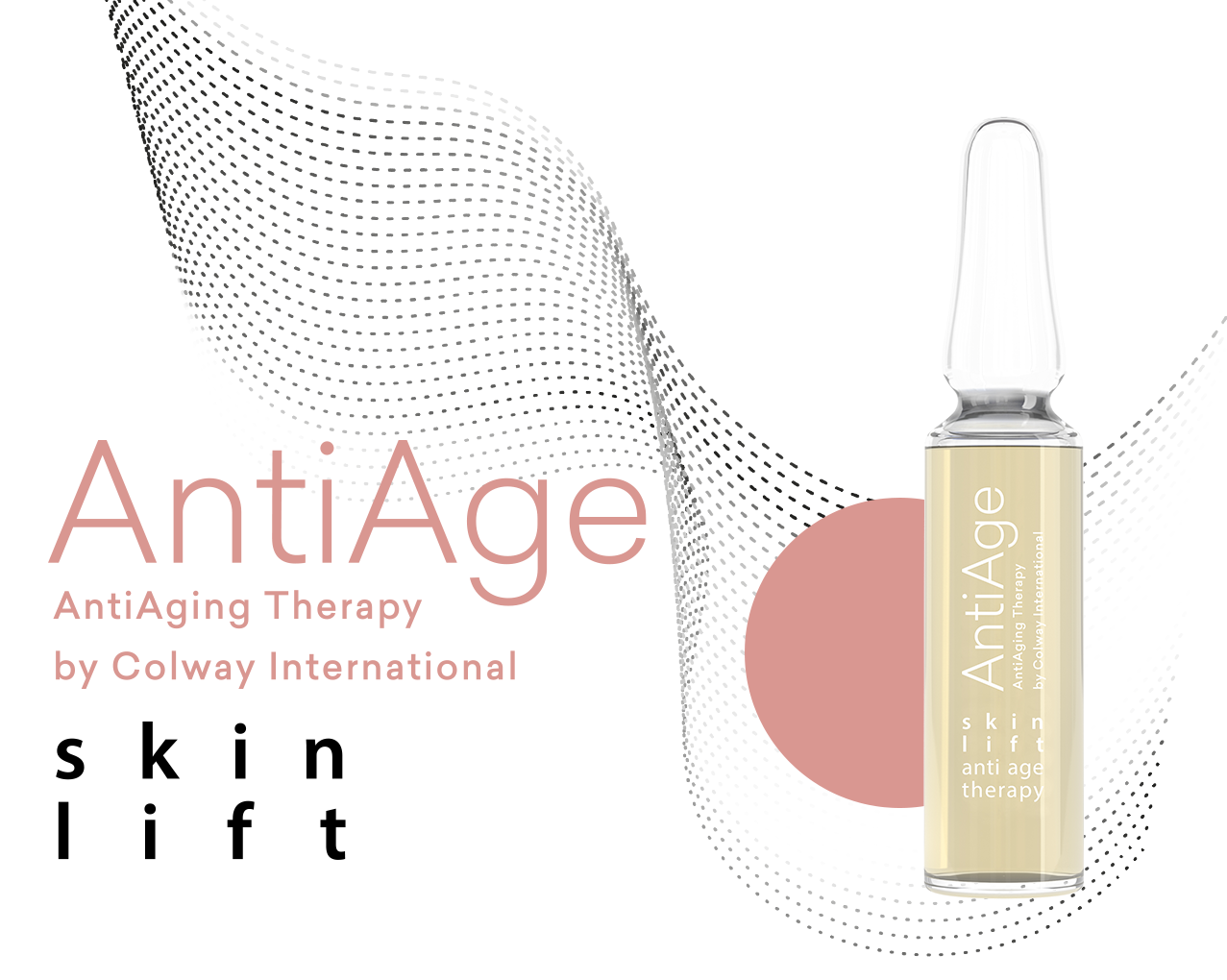 Back to list